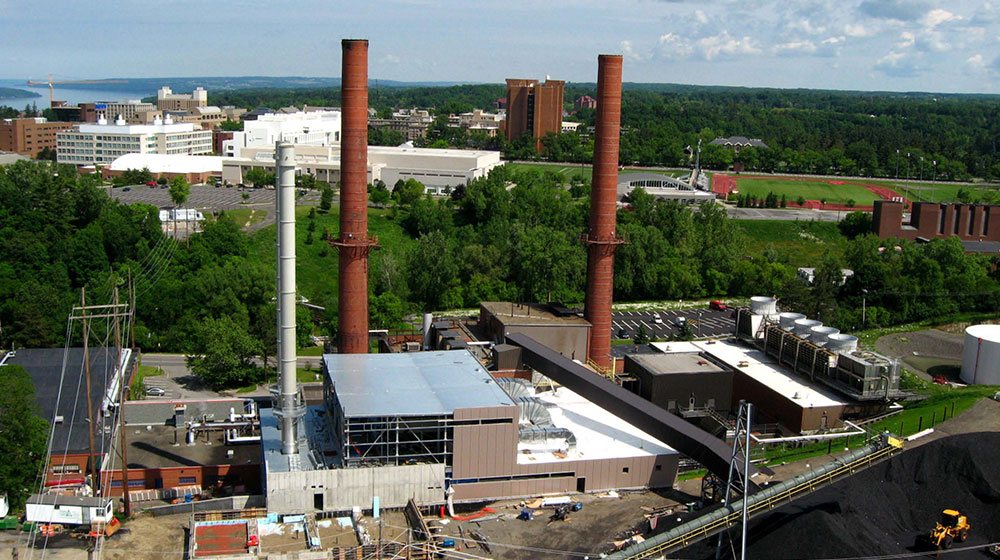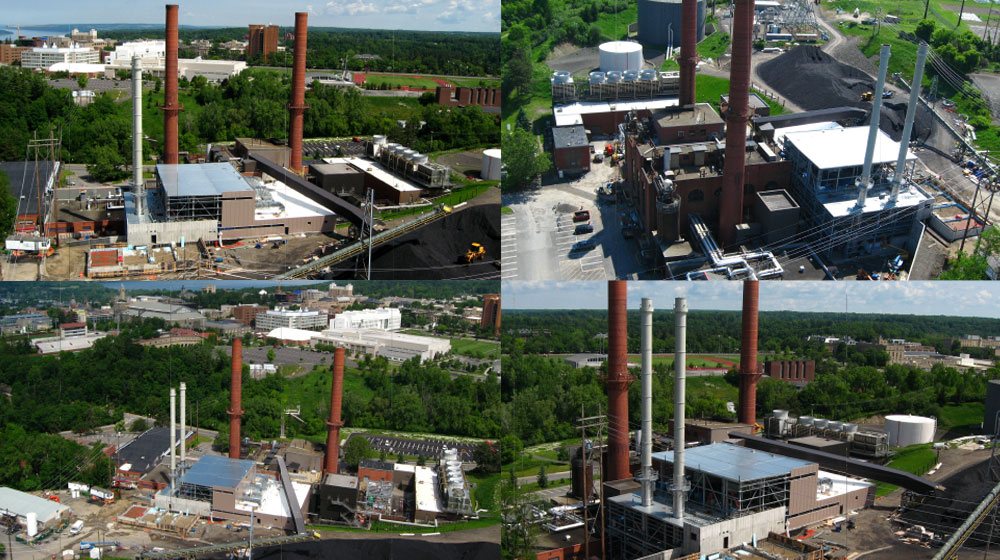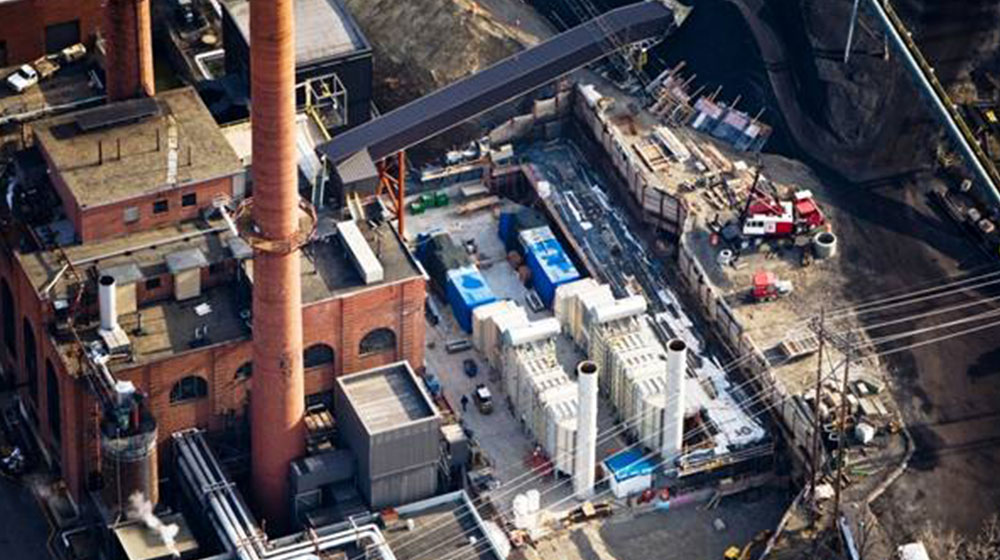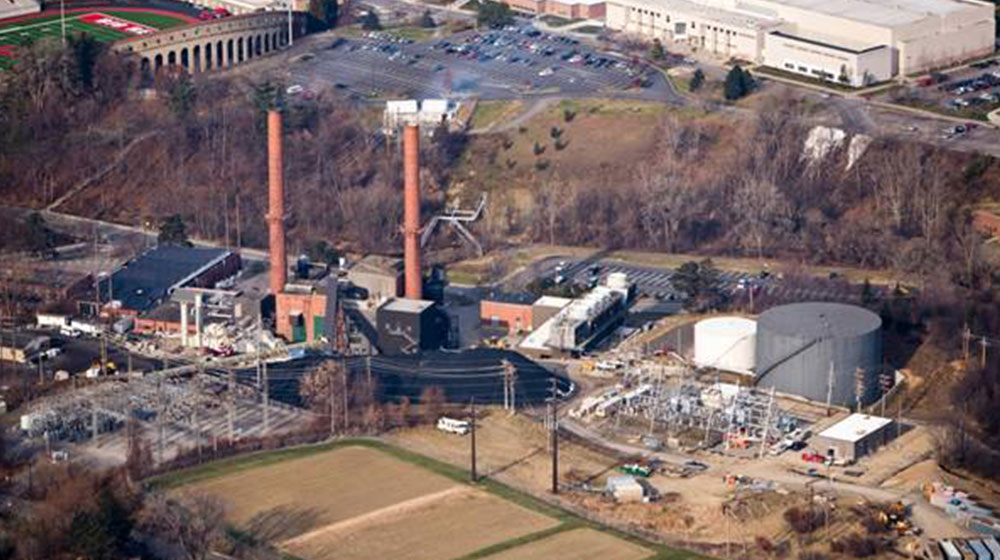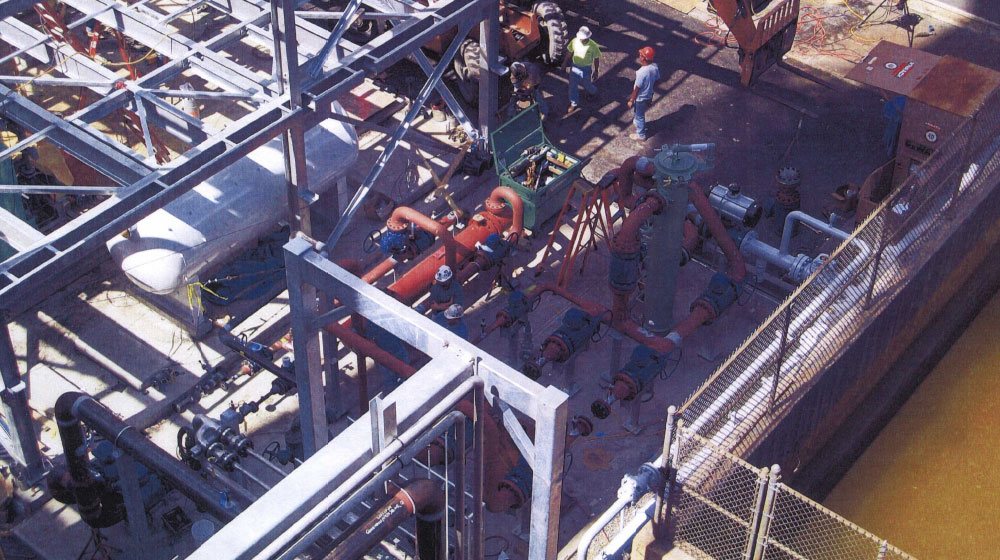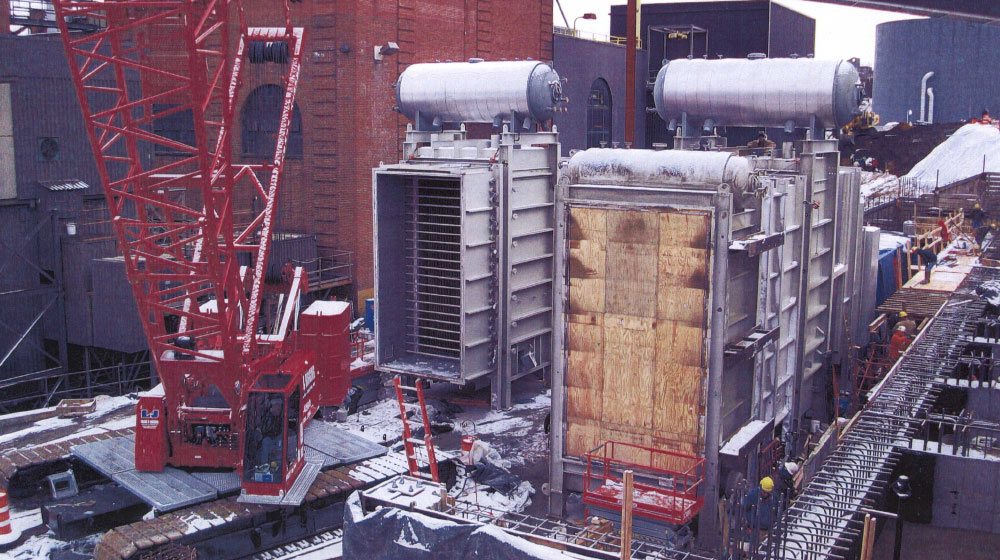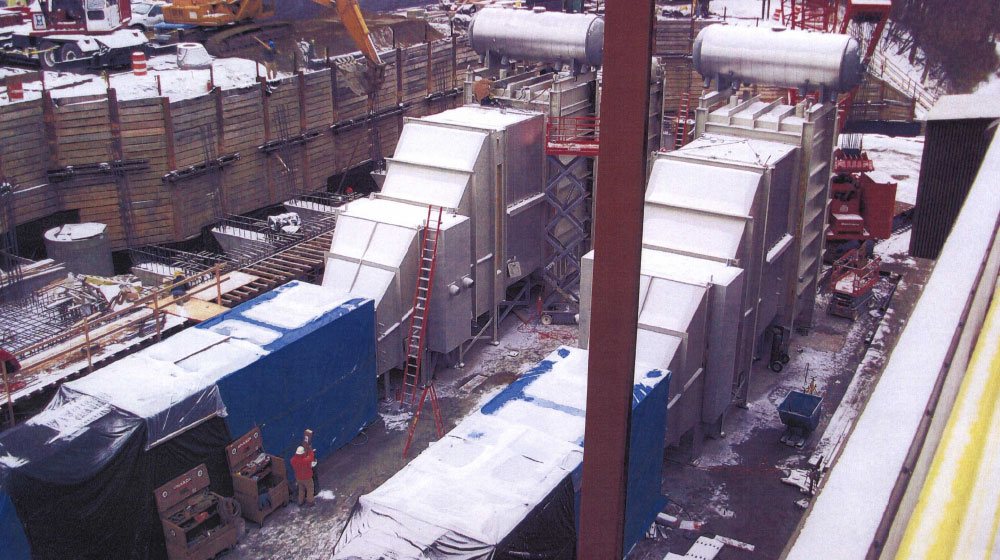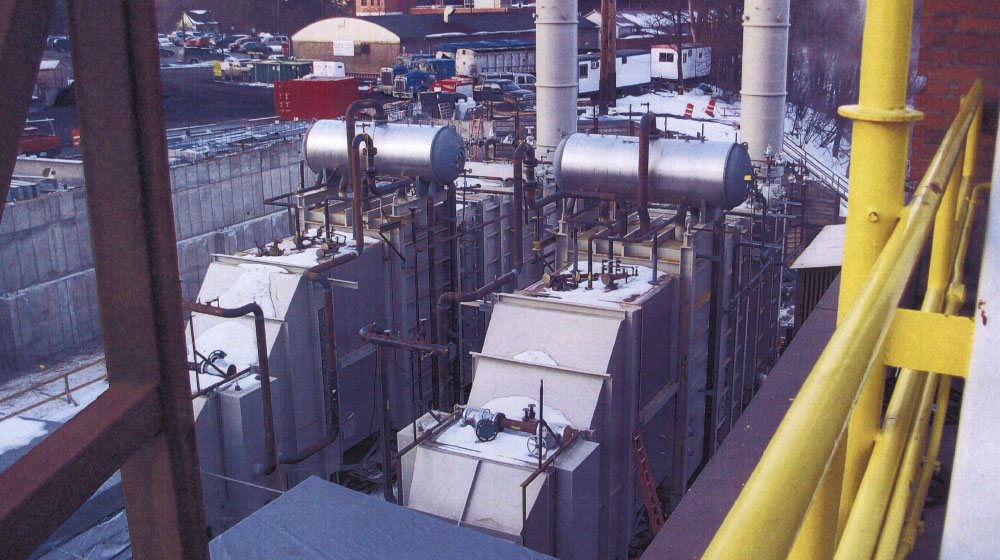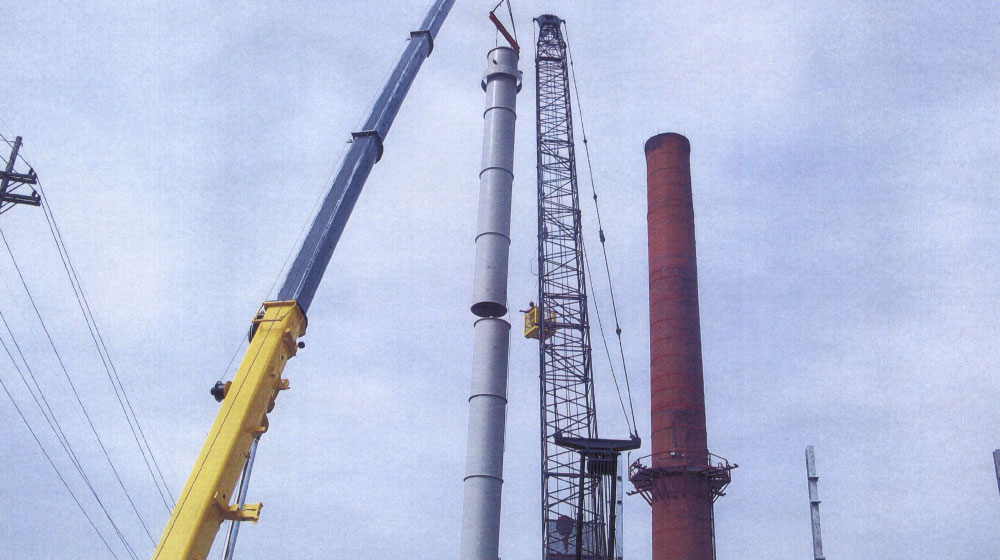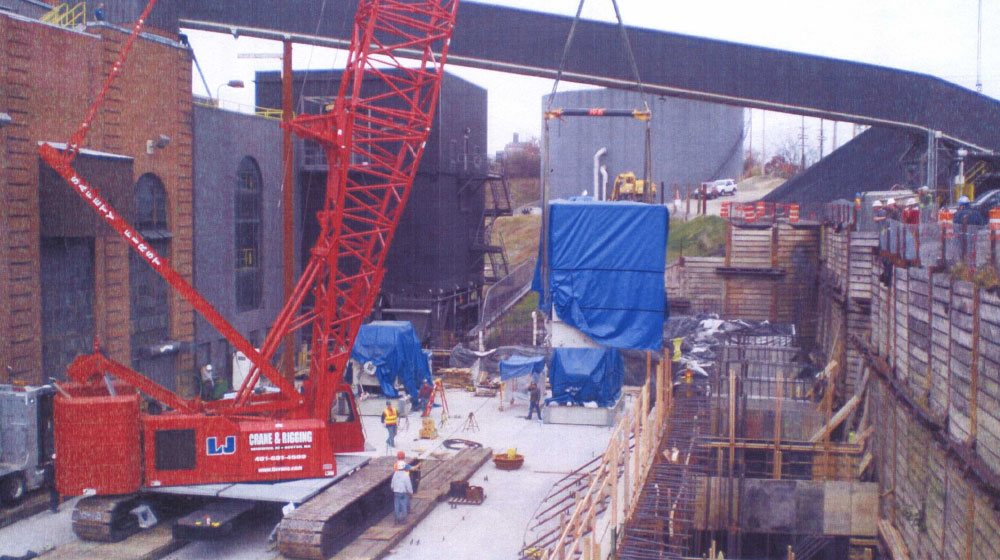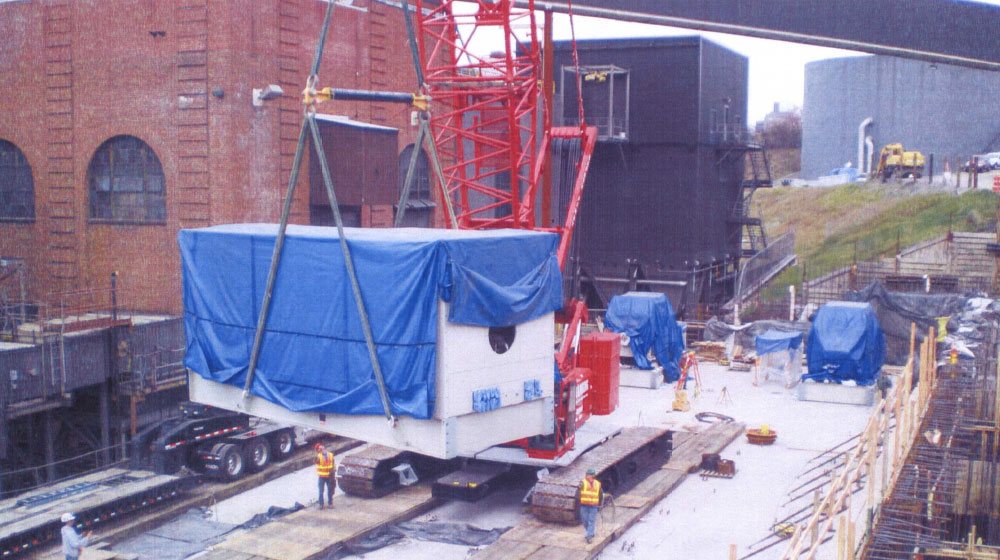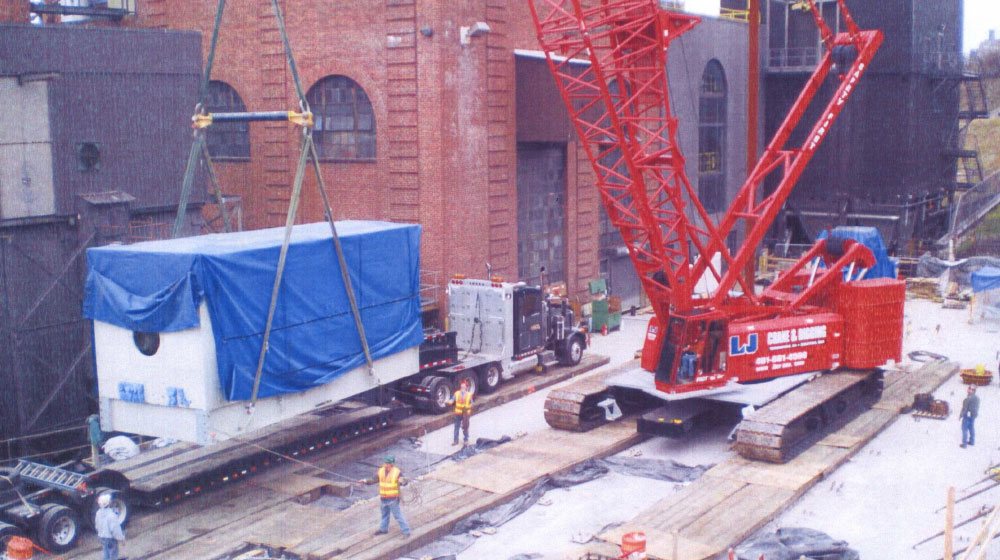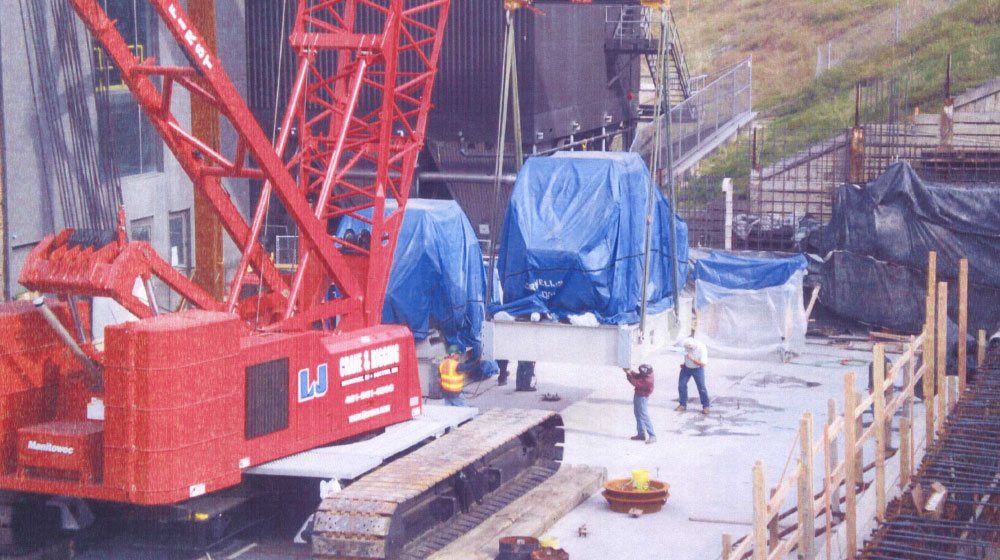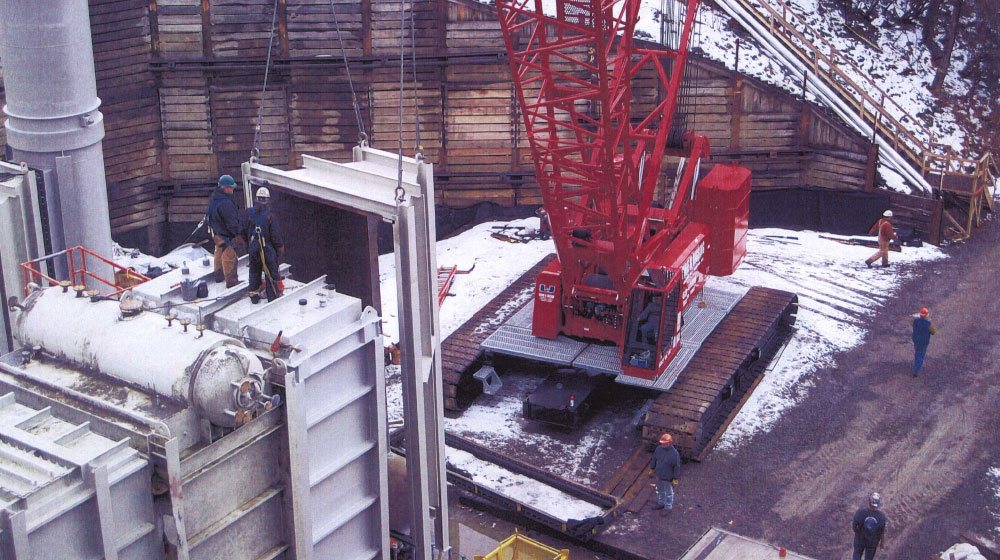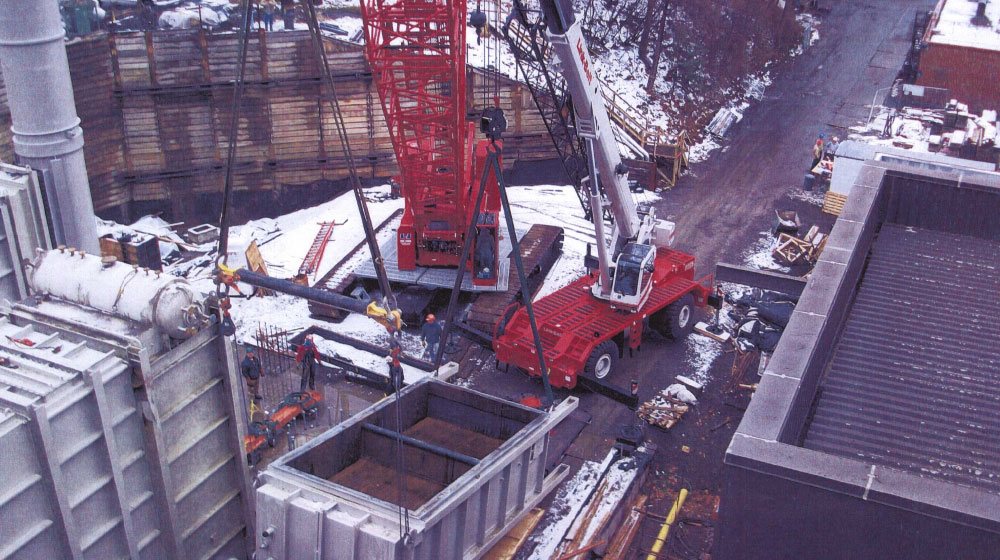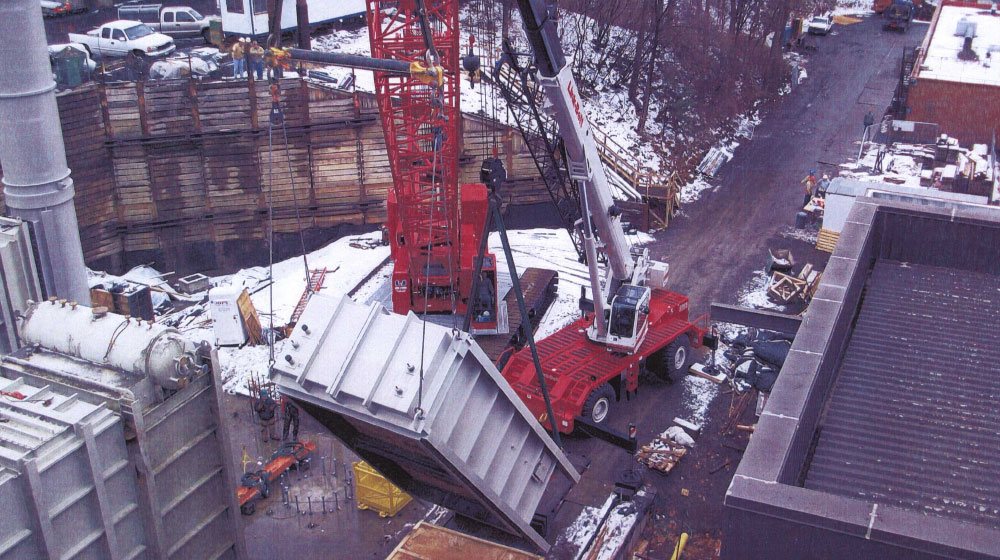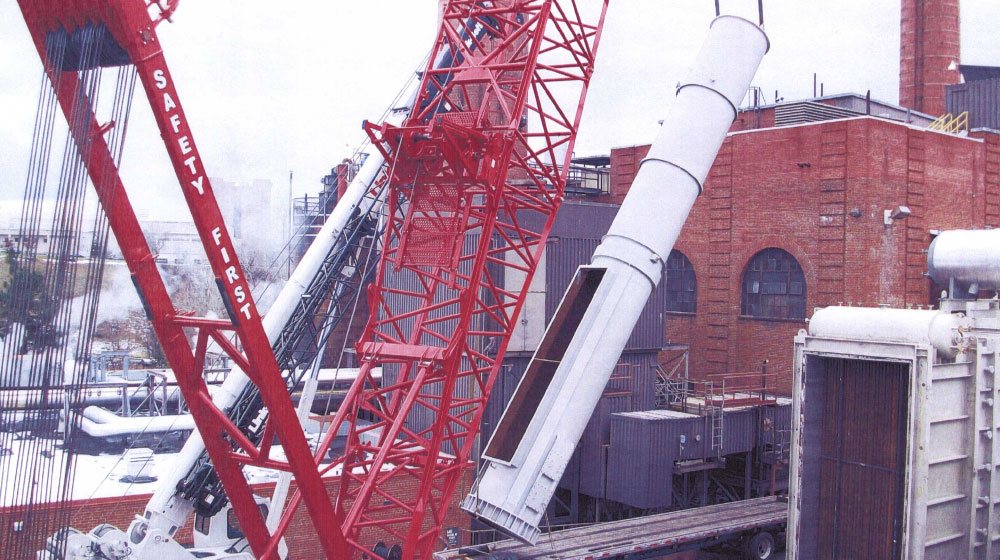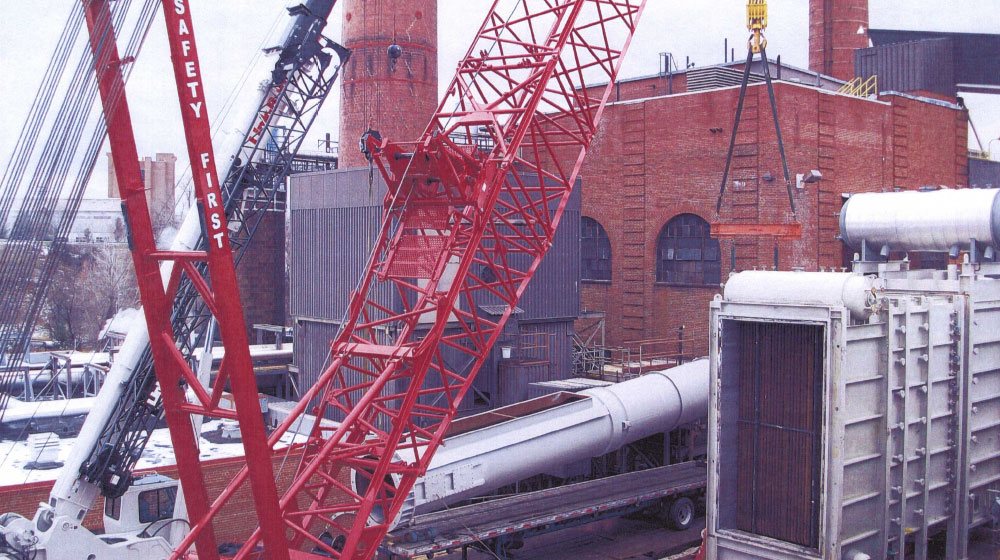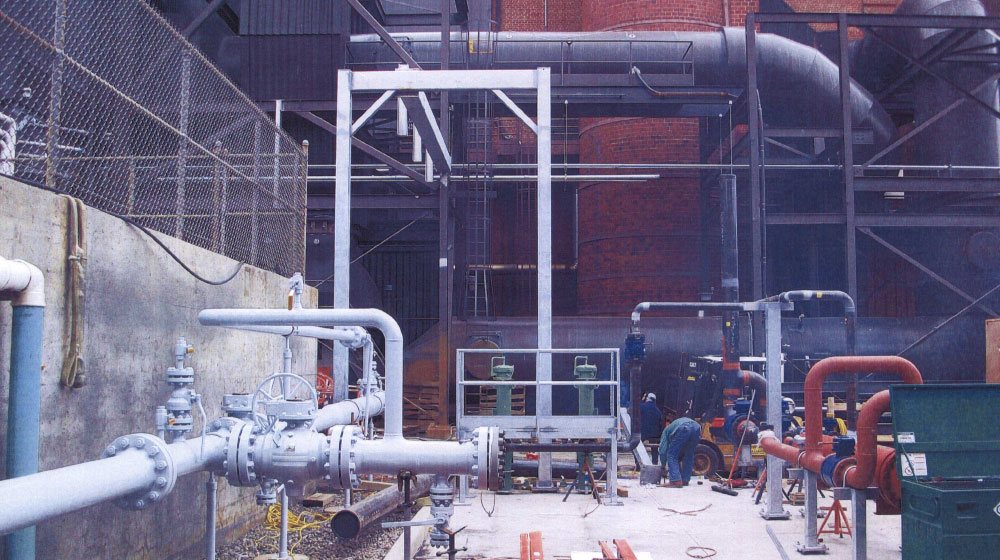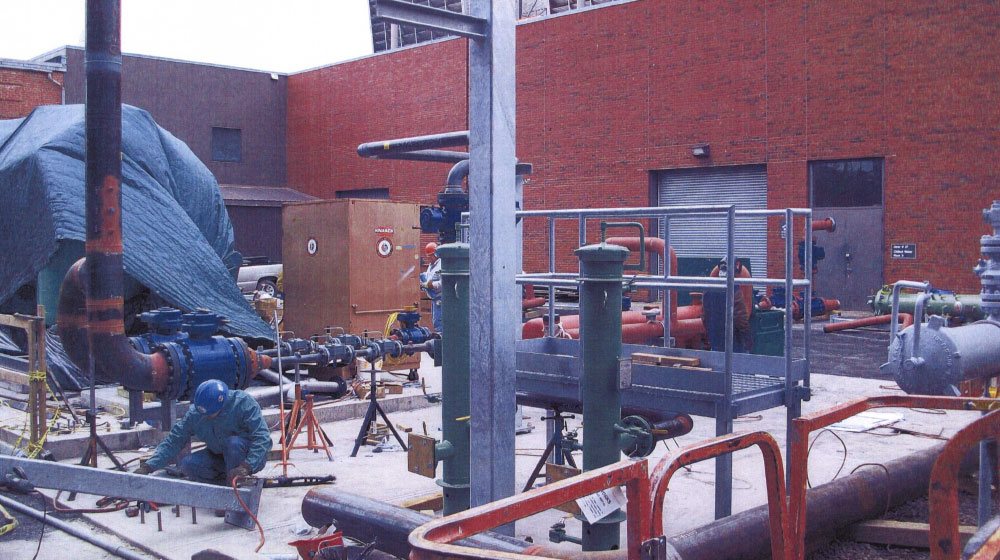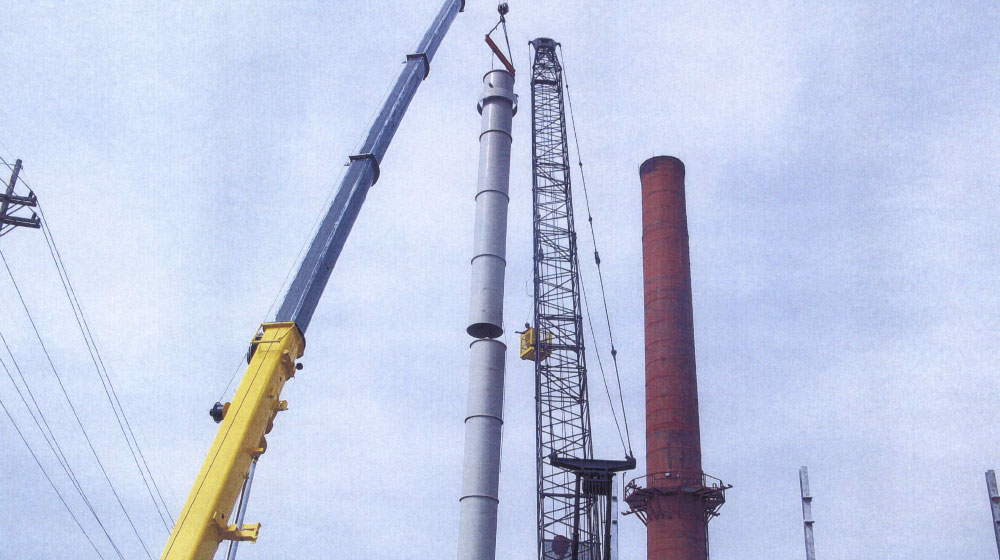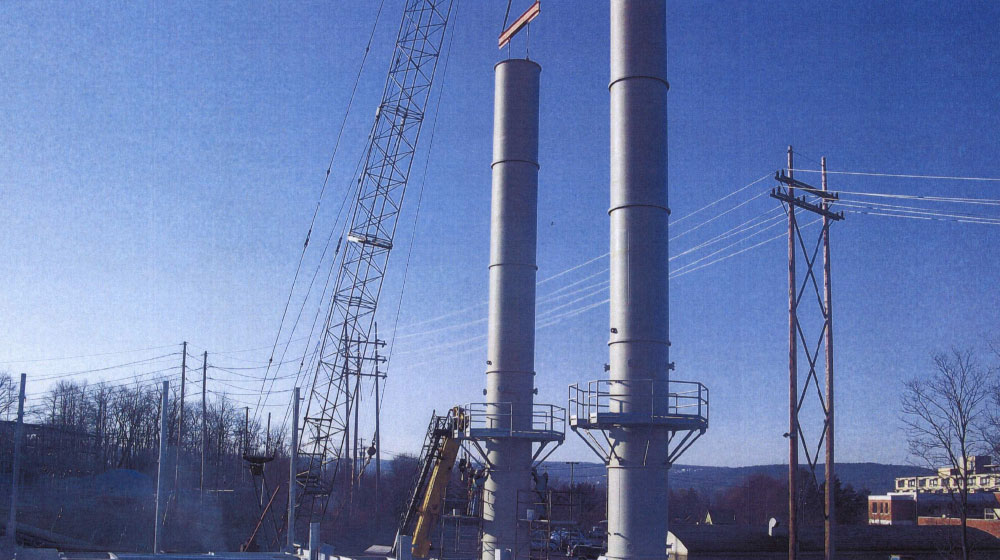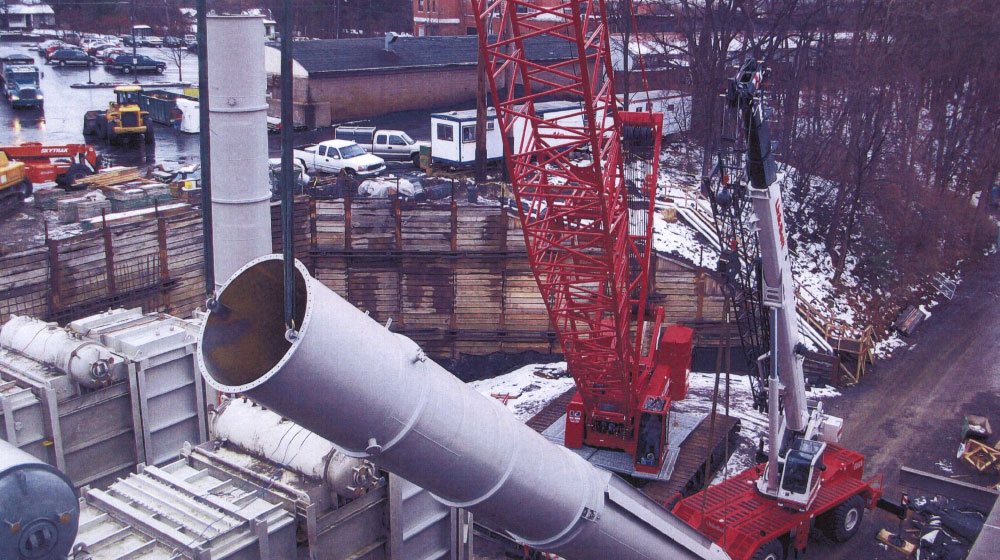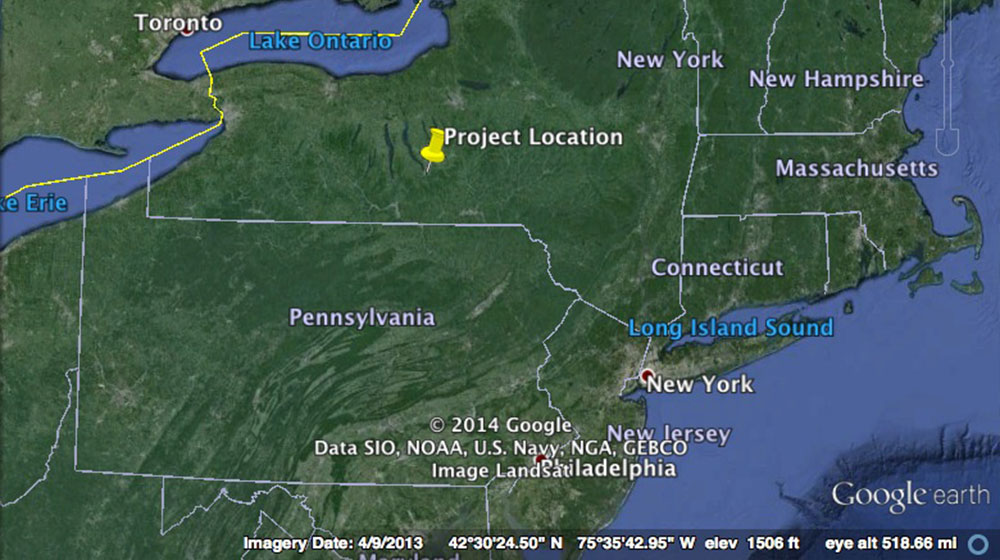 PROJECT OWNER
Cornell University
PROJECT NAME
Combined Heat and Power Project
LOCATION
Ithaca, NY
ROLE
Major Mechanical Contractor
PROJECT YEARS
2009
Cornell University
This project consisted of the installation of all critical mechanical scope related to and including (2) Solar Titan 130 Gas Turbines, (2) Rentech HRSG Units and Associated Auxiliaries.
Additionally, Frank Lill's scope included the erection of (2) 165' Steel Stacks as part of the Heat Recovery Boilers. There was a Blackstart component to our scope as well, which consisted of (2) Diesel Generators which provide over 2MWe of Blackstart and emergency power. Frank Lill also installed the water treatment system and all of the instrumentation related to the power island.

This project in Ithaca, NY was built on the site of the existing campus heating plant, which made it necessary for clear communication and planning with logistics and scheduling. The Cornell Combined Heat and Power Plant was built a hillside which required extensive sheet piling, while simultaneously shrinking our workspace and limiting access to the site for large lifts.

During this project, Frank Lill & Son, Inc. was asked to accelerate our schedule; not only did we meet the new, accelerated date, but we exceeded this date by nearly 50%. Through the use of a detailed schedule and an onsite scheduling expert we were able to manage this timeline very effectively.

In addition to this major project for the University, we have performed many other sizeable projects over the last 30 years, including the addition of (2) 150,000# St./Hr. boilers, as well as the addition of a 200,000# St./Hr. coal fired boiler and a second project to install an 8- module baghouse in 1998. Additionally FLS installed (2) new Dresser Rand backpressure steam turbines totaling 7.6 MWe of power generation, making Cornell University into a Cogeneration facility leader in the year 1987. Our firm has held the emergency maintenance contract for the central utilities plant at Cornell for the last 30 years.